Today, Cooperativas Agro-alimentarias Extremadura has requested that the Government Delegation in Extremadura apply strong sanctions against olive thefts that may occur this campaign in farms and cooperatives in the region. This was raised in the meeting held this morning with the Government delegate in Extremadura, Francisco Mendoza.
«It is necessary that measures be taken and that those who steal be strongly punished, because there is a lot of concern in the sector regarding this next campaign, taking into account that thefts affect the income of producers and that they also cause serious destruction in the vegetal part with the consequent reduction in production for future campaigns," explained at the end of the meeting the president of the Table Olive Sector of Extremadura Agro-food Cooperatives, Eusebio Pérez.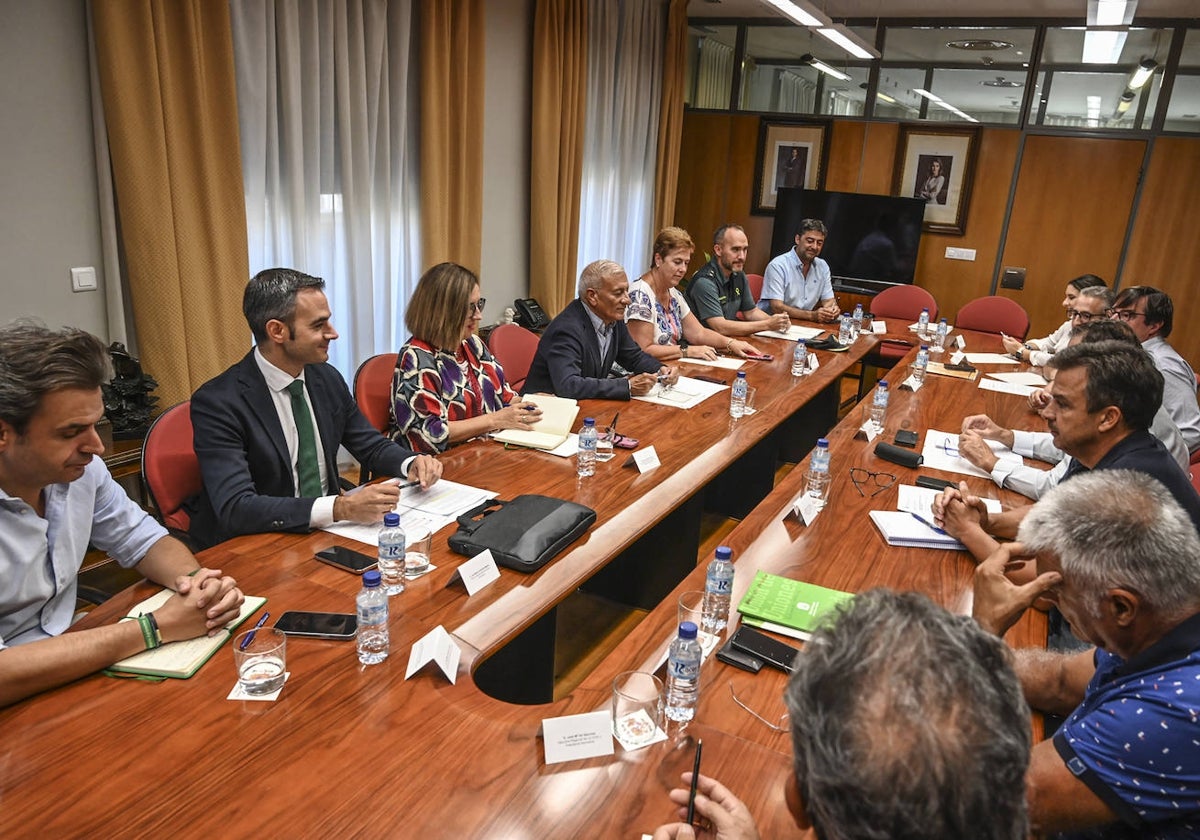 This entity, which brings together agricultural and livestock cooperatives in the region, has proposed to the Government Delegation a series of effective measures to combat olive theft in the fields and in cooperatives, including the intensification of the inspection of posts. purchase and sale of olives and surveillance at night.
«We have an important instrument which is the traceability document, which must be controlled to guarantee that the traceability of the product is respected and that stolen olives are not purchased. It is something that everyone must comply with, in the same way that cooperatives do, where control is totally transparent and exhaustive. Furthermore, it is our associated olive growers who deliver their production to us," stressed the president of the Olive Oil Sector of Cooperativas Agro-alimentarias Extremadura, Fabián Gordillo.
In this sense, both representatives of Cooperativas Agro-alimentarias Extremadura have expressed their satisfaction with the intention of the Government Delegation to reinforce, with a view to this campaign, the usual surveillance carried out by the State Security Forces and Bodies, which will be increased with control through helicopters and drones.
Finally, Cooperativas Agro-alimentarias Extremadura has offered the Government Delegation the possibility of using the facilities of its associated cooperatives to store seized olives, given the low capacity that the merchandise warehouses of the city councils of the region have for this purpose.
The next table olive harvesting campaign has not yet started, since it normally begins between mid and late September depending on the weather conditions.
It also happens that the weather forecast announces rain for the next few days, "and that is what will determine whether the farmer uses the olives from his production for table or oil," said Fabián Gordillo, who explained that "if it rains, the olive increases its size and, therefore, can go to the table, but if it does not have enough size for this, it has to go to the oil mill.
link sbobet akun demo slot judi bola judi bola