From his fertile imagination and his studio, SPA, the universe of 'Crane: I'm a favorite villain' (2010), but by then Sergio Pablos (Madrid, 1970) had already proven his worth as a character designer and animator in that fascinating and complex factory that is Disney. There he participated in such emblematic feature films as 'The Hunchback of Notre Dame', 'Hercules' or 'Tarzan'. This weekend the man from Madrid will be a nervous wreck because his first film as a director, 'Klaus'also the first that the studio develops for a distributor like Netflix, is nominated for an Oscar for best animated film and arrives at the Dolby Theater in Los Angeles with an award under his arm in the same category: the Bafta of English academics.
But what makes 'Klaus' so special? Well, possibly her biggest commercial burden, due to being limited to such a specific period and often dominated by her former house. Is a christmas movie, yes, but so original and so well written that the result is brilliant and fiercely fun. Pablos has said in a recent interview that the germ of this Christmas story emerged just when Gru reached the general public: "I was looking for the next big idea and I noticed that there was a trend towards a lot of origin stories, like 'Batman Begins' ». It was about taking an already outdated character, with all the mythology of him, and updating him for the public. For days he thought about it until he got to Santa Claus. And although it seemed "nerdy" to him at first, he soon realized that he didn't have a clear origin story. The key from there was to find the right angle and at that point the postman was born Jesper, the true protagonist of the feature film.
Because 'Klaus' is about the spoiled and spoiled son of the general director of a postal service. Accustomed to silk sheets, sumptuous delicacies and endless comforts, through butler, young Jesper is sent to the Royal Postal Academy to become a profitable man, but there is no way. Tired of supporting him, his father entrusts him with a mission: he must set up an operational post office in Smeerensburg, a remote and dark place where two family clans have been at odds since time immemorial. If in one year he manages to seal six thousand letters, Jesper will be able to return to his life of luxury.
It is the premise of a movie that gets to the point and relies exceptionally on light and color to reflect the character's mood. Saddened, upon his arrival in Smeerensburg, the cold and fog appear almost like an insurmountable wall, which only begins to give off color and nuances when Jesper meets a mysterious and lonely woodcutter, who has a pile of toys in his cabin. Delivering one of them to a charming girl will lead Jesper to devise a plan, unbeknownst to his new friend, to start the post office.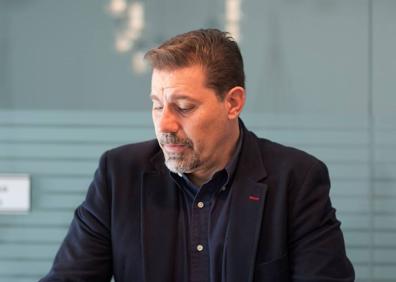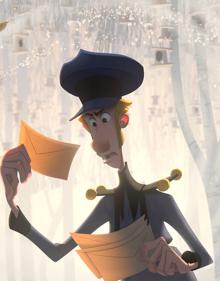 'Klaus' rises around a traditional 2D animation, excellent and very expressive, but that plays with the incidence of light on characters and settings to give the film the usual volumetry in digital animated films. Con a well put together script, although somewhat hackneyed – that plot arc based on selfishness and disappointing others will not surprise even the little ones -, it gradually shapes the entire well-known mythology of Santa Claus, from 'if you behave badly, he brings you coal ' to the way it moves through the icy landscapes of the area. And he does it with a lot of originality, funny anachronisms that bring the story closer to the present and large doses of comedy -"Hey, kids, do you want a toy?" Jesper even says, as if he were dealing drugs – not just for infants.
At the same time, the film draws attention to those grudges, hatred and quarrels that are transmitted from generation to generation, against prejudices and false appearances and makes a plea in favor of generosity. And all without falling into the maudlin and sappy. -Disney may have something to learn here. With these excellent wickers, Sergio Pablos has woven a surprising film that whether or not it wins the Oscar early Monday morning has already made history. "We can't ask for anything more," Pablos acknowledged last week.